Swimming Pool Toys of floating light 1216 series is one of our company's waterproof products. It has a IP-68 level waterproof function that can float on the water.
Swimming pool toys of floating light
has 8 LED working mode, with 15m infrared remote control function.We can provide OEM and ODM customization if you want to customize the different function of the s
wimming pool toys.
Basic Information
Products Name: Swimming Pool Toys ofFloating Light 1216 Series
Model No: UNK-161216
Material: PP, ABS, PC (Imported rawmaterials)
Technics: Injection Molding
Waterproof Rating: IP68
Power Rating: 0.5W
Operating Voltage: 4.5V
Package Size: 15x15x7cm
Battery: 1.5V (3*AA)
Certification: CE.ROHS.FCCA
Standard: EN71
Place of Origin: Shenzhen Guangdong,China
Application function
Type: Kids toys, LED electronic toys, Led Swimming Pool Toys, Lightwater toys, Flash Light Toys
Suitable for age: >3 years old
LED light color: Red, Blue, Green,Yellow
Function: 8 kinds of lights flash mode
Suitable for: Children, Adolescents, Middle-agedpeople
Application: Swimming pool, Waterpool, Lake, Garden Pond, Bar
Products details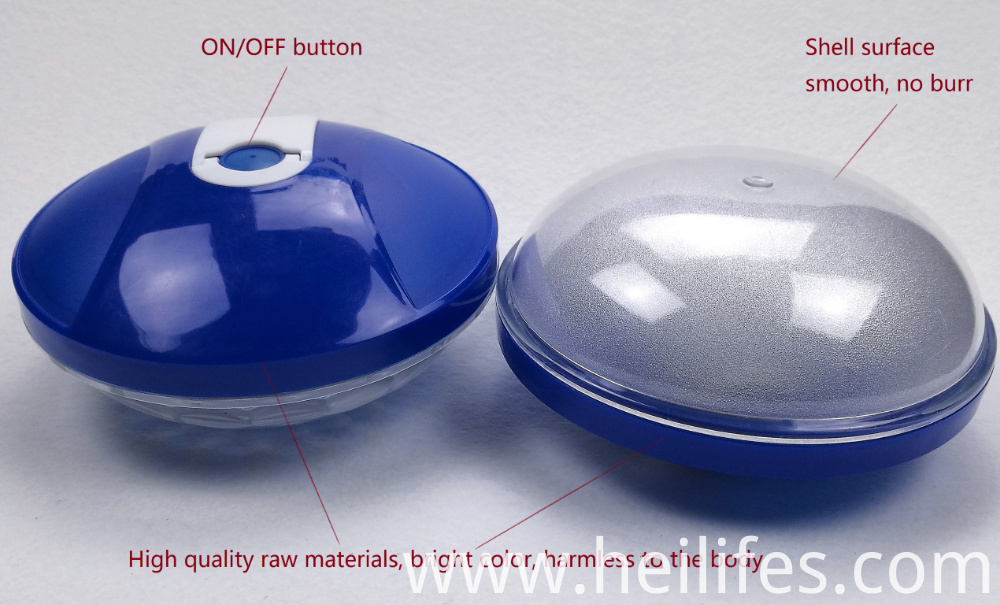 UFO-shaped floating lights look exquisite, feel good, suitable for swimming pool, beach and lake to play.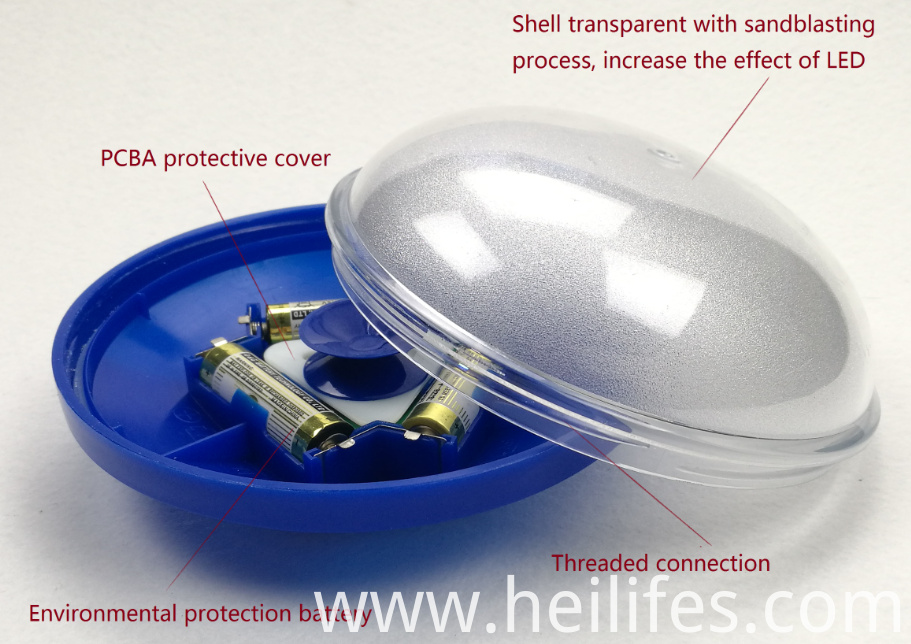 The upper shell and the lower shell arethreaded to prevent water from entering.Aroundthe rubber shell marked with imported waterproof adhesive.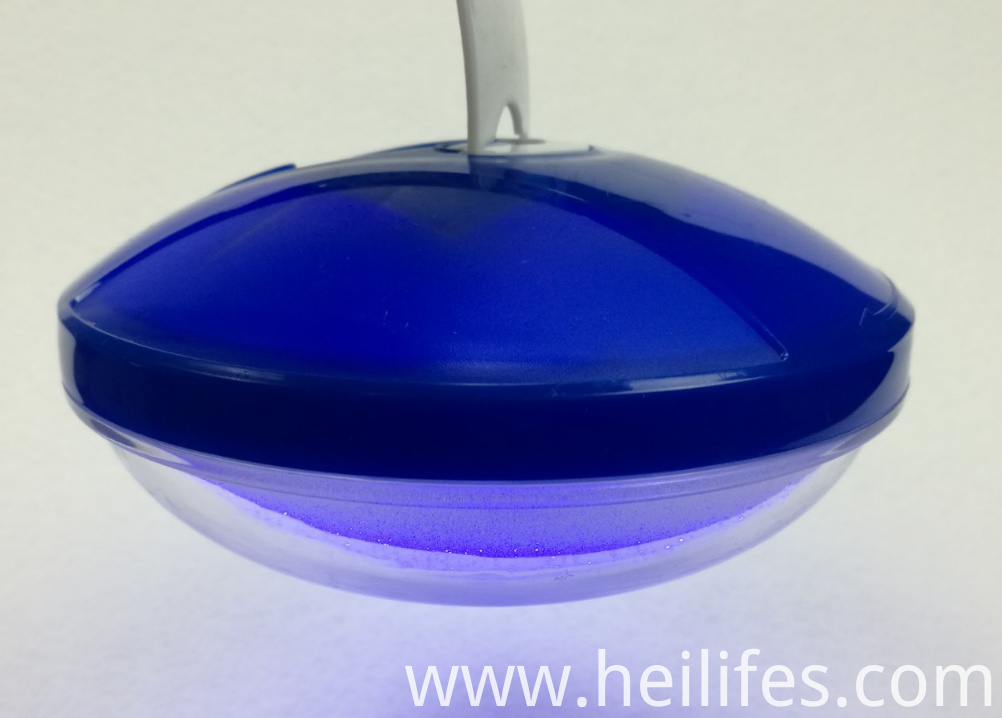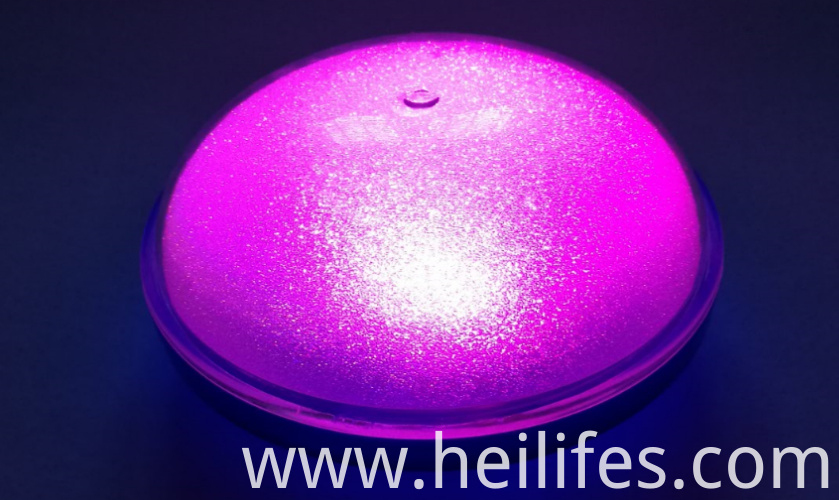 Shell transparent belt sandblastingprocess, increase the effect of LED.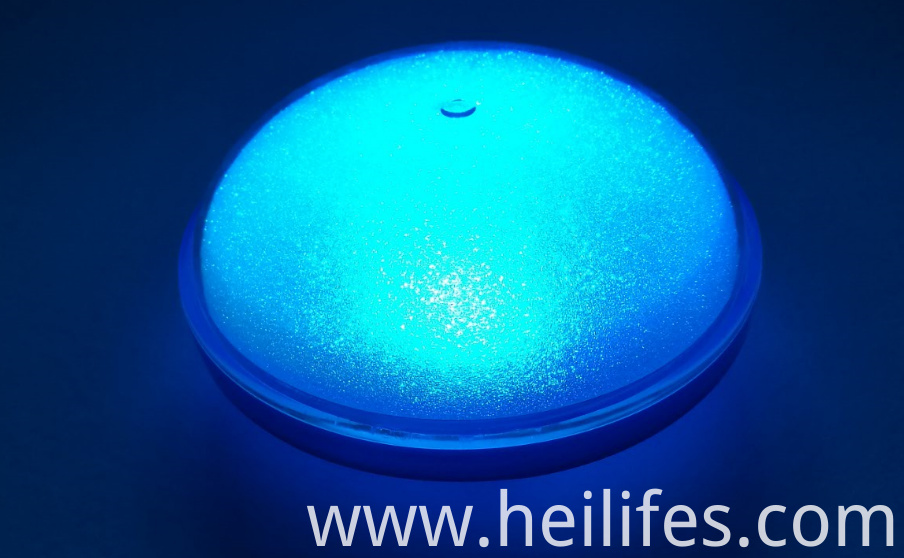 Products function
The blue cover is attached with awhite hand ring and connected with a transparent scrub undercover under thehelix. Whenpressing the ON/OFF button, 8 kinds of lights flash mode.Built-in 4 LED are red, green, blue, yellow, flashing a variety of lights with15 meters of infrared remote control. If youpress the button and do nothing, the toys stop working after 2 hours.
IP68 waterproof function can be floating on the water givechildren to play in the pool or when playing a bath. The upper cover has a portable ring and you can hang up to do rotatingeffect lights in the stage and the bar.
Product Categories : Water Toys > Swimming Pool Water Toys