Floating Swimming Pool Water Toys 5050 series which has IP-68 waterproof that can floating in the water and no water can input. There are18 LED lighting patterns with Lake Water Toys of floating light, red, green, blue, white, pink, yellow, orange, andwith flashing, etc. It has 15 m infrared remotecontrol. If you want more function, we can customize it for you.
Basic Information
Products Name: Lake Water Toys ofFloating Light 5050 Series
Model No: UNK-161215
Material: PP, ABS, PC (Imported rawmaterials)
Technics: Injection Molding
Waterproof Rating: IP68
Power Rating: 2W
Operating Voltage: 4.5V
Package Size: 3 inch, 3.3 inch, 4 inch
Battery: 1.5V (3*AA)
Certification: CE.ROHS.FCCA
Standard: EN71
Place of Origin: Shenzhen Guangdong,China
Application function
Type: Kids toys, LED electronic toys, Led Swimming Pool Toys, Lightwater toys
Suitable for age: >3 years old
LED light color: Colorful
Function: LED light with 15 meterinfrared remote control
Suitable for: Children, Adolescents, Middle-agedpeople
Application: Swimming pool, Water pool,Lake, Garden Pond
Products details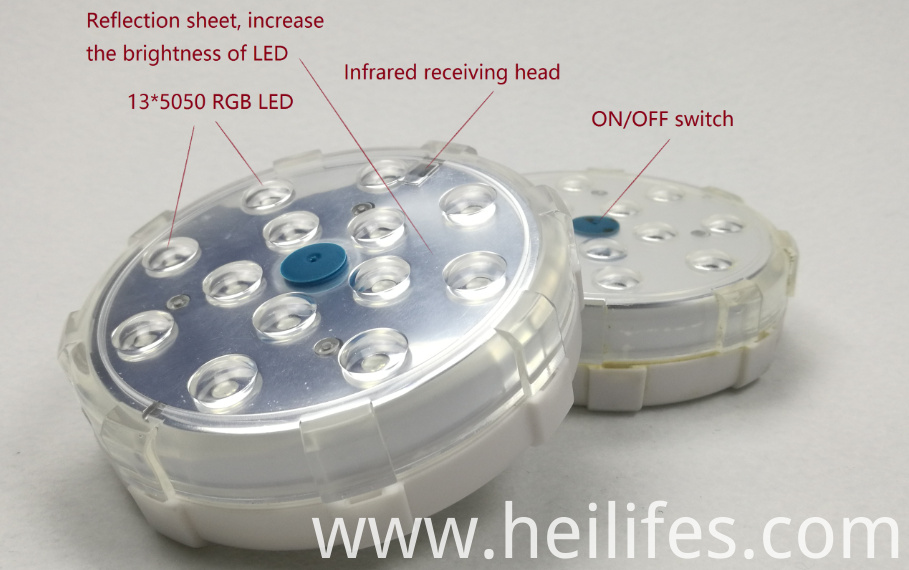 Raw materials usingimported PC, ABS, PP environmental protection materials, safe and non-toxic,all raw materials are certified by SGS, MSDS environmental protection. All toyproducts through the EU CE, FCC, ROHS export certification, in line with EN71standards.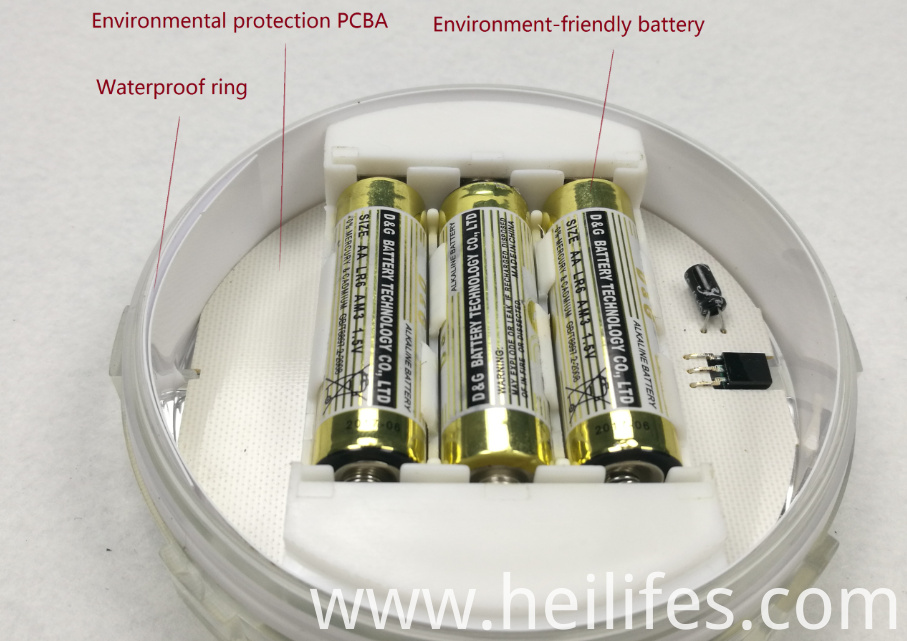 PCBA has a highstability, energy saving and low power consumption design, using environmentallyfriendly anti-oxidation process and has a long service life.
Thebattery uses the environmental protection import battery, zero pollution, safenonpoisonous and through SGS, the MSDS authentication.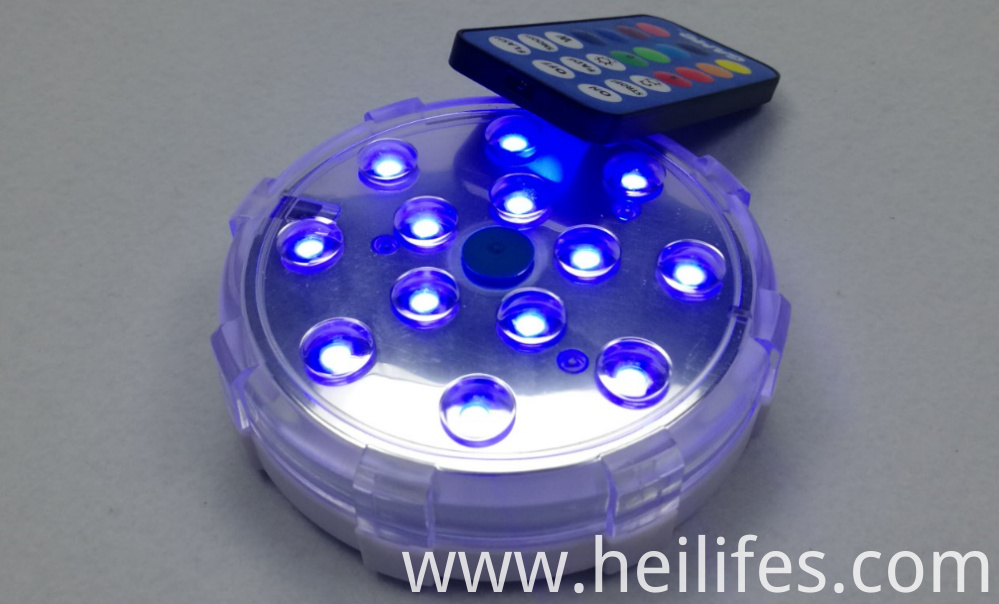 It has 15 m infrared remotecontrol and LEDuses super bright chip package, which has the advantages of small size,durable, low power consumption, long service life, rich color and so on. Products usinglow-voltage safety design, supply voltage between 3-24V, in line with nationalsafety voltage standards, safe to use.
The lake water toys of floating light 5050 series has two sizes, 3 inches or 4 inches.3 Inches has 9 LED and 4 inch has 13 LED.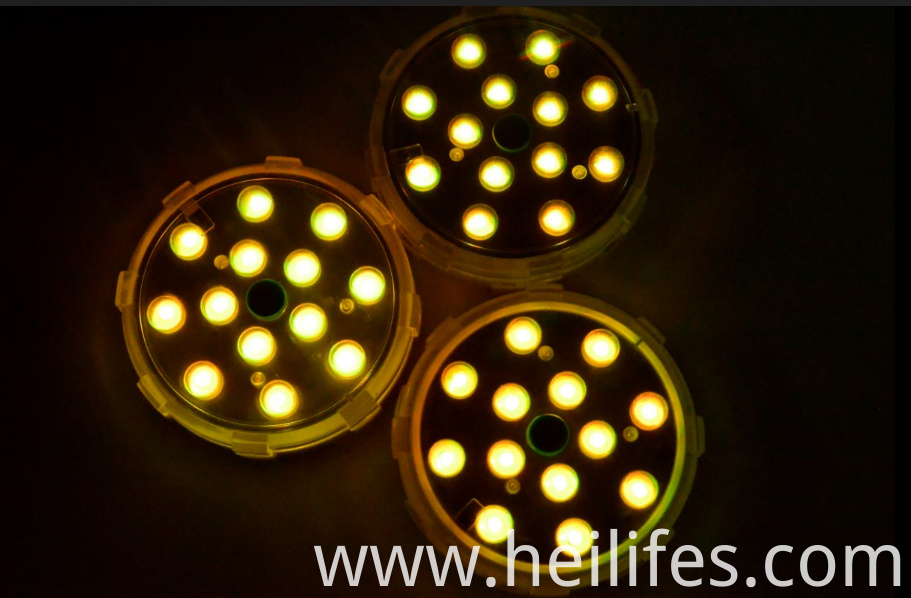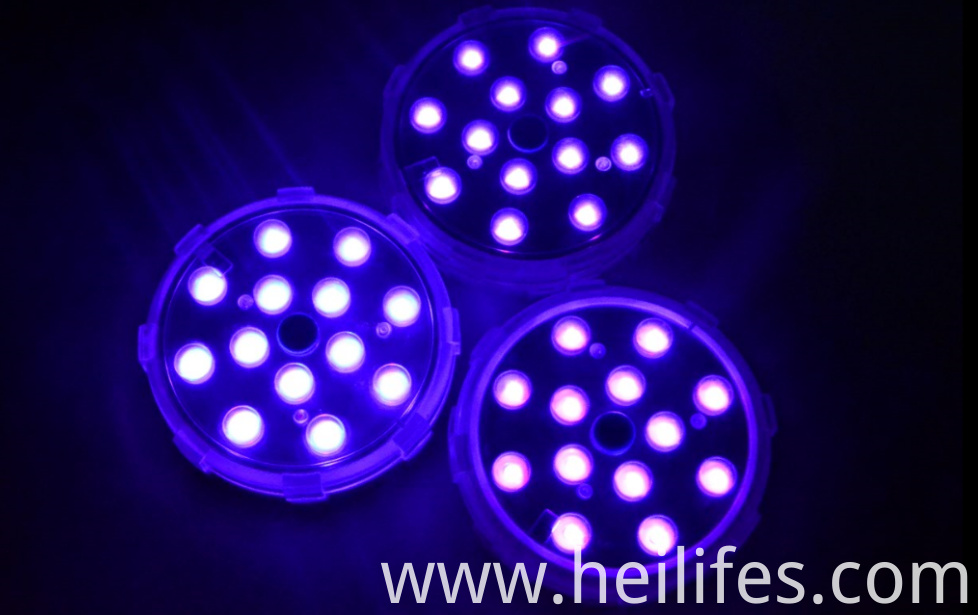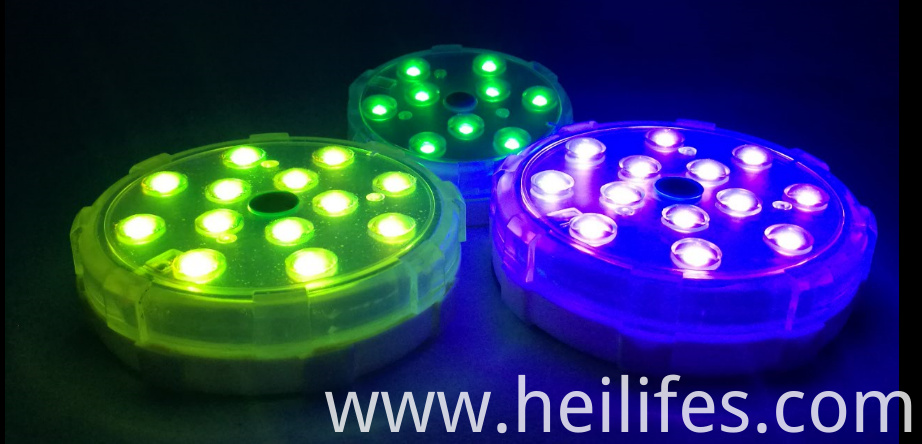 Products function
Colorful LEDlights with 15 m infrared remote control,remote control switch can change the LED color and light flashing mode.
There are 18LED lighting patterns, red, green, blue, white, pink, yellow, orange, and withflashing, etc.
When long press ON / OFF button toturn off the system to stop working.
IP68 waterproof function can be floating onthe water give children to play in the pool or when playing a bath. You can also put it in the beach, lake and fountain, etc.
Product Categories : Water Toys > Swimming Pool LED