What are the characteristics and usage of Solar Lawn Lamp?
In general, outdoor public park plaza and other places of flowers and trees are not less, if collocation to a large area lawn solar lawn lamp bright, the daytime can play a decorative effect, at night, can also act as the guards, solar lawn lamp has the effect of this is unique, at present a lot of City public green space, in the use of solar lawn lamp, the effect is more ideal. So solar lawn lamp has the characteristics of what?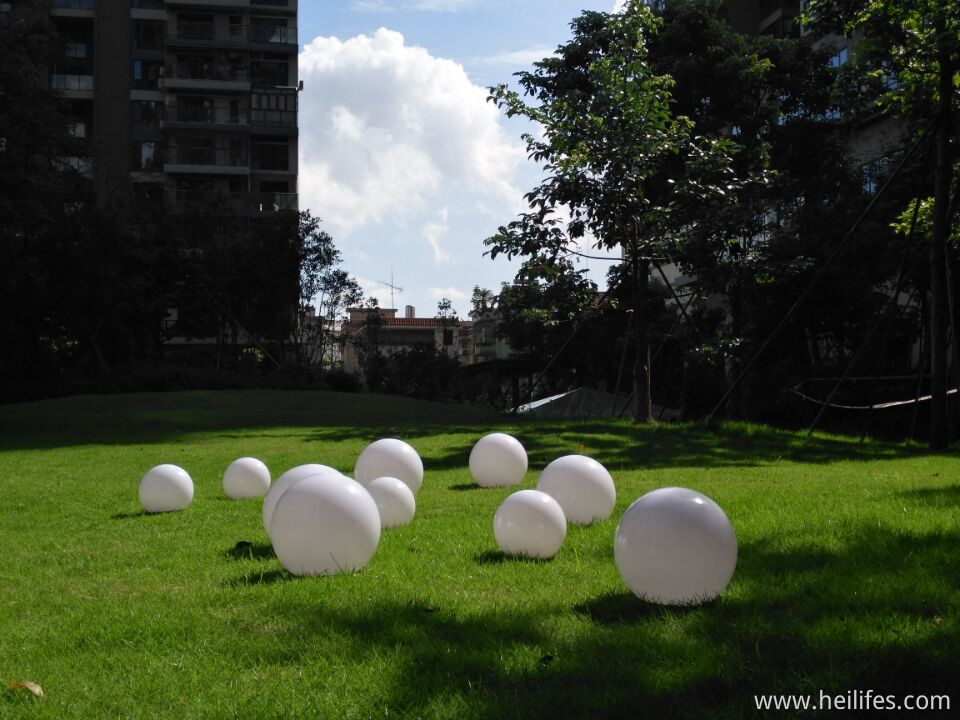 Energy saving and environmental protection of solar lawn lamp
Solar lawn lamp comprises a solar battery component (PV), ultra bright LED lamp (Guang Yuan), maintenance free rechargeable battery, automatic control circuit, lamp etc.. Mainly the use of solar energy to work, the light of the sun shines on the solar cell, the light energy into electrical energy stored in the accumulator. The battery in the evening for the Lawn Lamp LED (light emitting diode) to provide power. Is energy saving and environmental protection.
Solar lawn lamp uses long time
Lawn lamp using LED as light source, LED long life can reach 50000 hours, low working voltage, suitable for application in solar lawn lamp.LED is powered by a low voltage DC source control, low cost, so that the brightness adjustment can often switch, and the performance of LED will not have a negative impact. It can control the color distribution. The change of light, dynamic vision, so it is suitable for use in

solar lawn lamp

.
Choose a good light source for solar lawn lamp
Most solar lawn lamp using super bright white LED, which under the 20mA super bright white LED luminous maintenance rate of the initial strength of 50% of the time (life) to 10000h for solar lawn lamp above 1W, it is best to use the three primary colors and efficient energy-saving lamps. Some solar lawn lamp with only 30-40 ultra bright white LED input power of more than 2W, in this case, if use three color high-performance energy-saving lamp, the price is only LED of 1/10, the flux is 4 times the original, has developed three low-voltage DC color high-performance energy-saving lamp 210W success, life can reach 6000h.
Solar lawn lamp using solar LED lamp is actually very good, energy saving and environmental protection, but also very practical, is a lot of city gardens are in use. But also need to pay attention to the selection of solar lawn lamp light source should be selected reasonably, we can find some professional advice, try to select good quality, high safety performance the product, reduce the maintenance cost. Solar lawn lamp to choose more power, trichromatic color high-performance energy-saving lamp is reasonable.