Light Toys for gift of lotus LED lights is use of polyhedron crystal structure design, so that the lighting effect is better. Lotus LED lights center has a rotating shaft with a motor that makes the light more dynamic. We also provide ODM and OEM services, professional customized for you different personalized toys.
Basic Information
Products Name: Light Toys for Gift of Lotus LED Lights
Model No: UNK-161221
Material: PP, ABS, PC (Imported rawmaterials)
Technics: Injection Molding
Waterproof Rating: IP68
Power Rating: 9W
Operating Voltage: 12
Package Size: 9.5x9.5x17cm
Power supply: AC 220V
Certification: CE.ROHS.FCCA
Standard: EN71
Place of Origin: Shenzhen Guangdong,China
Application function
Type: Kids toys, LED electronic toys, Led Light Toys,flashing toys
Suitable for age: >3 years old
LED light color: Red, Blue, Green,Colorful
Function: Rotating dynamic LEDlight
Suitable for: Children, Adolescents, Middle-agedpeople
Application:Garden, Party, Bar, Bedroom, living-room, Outdoor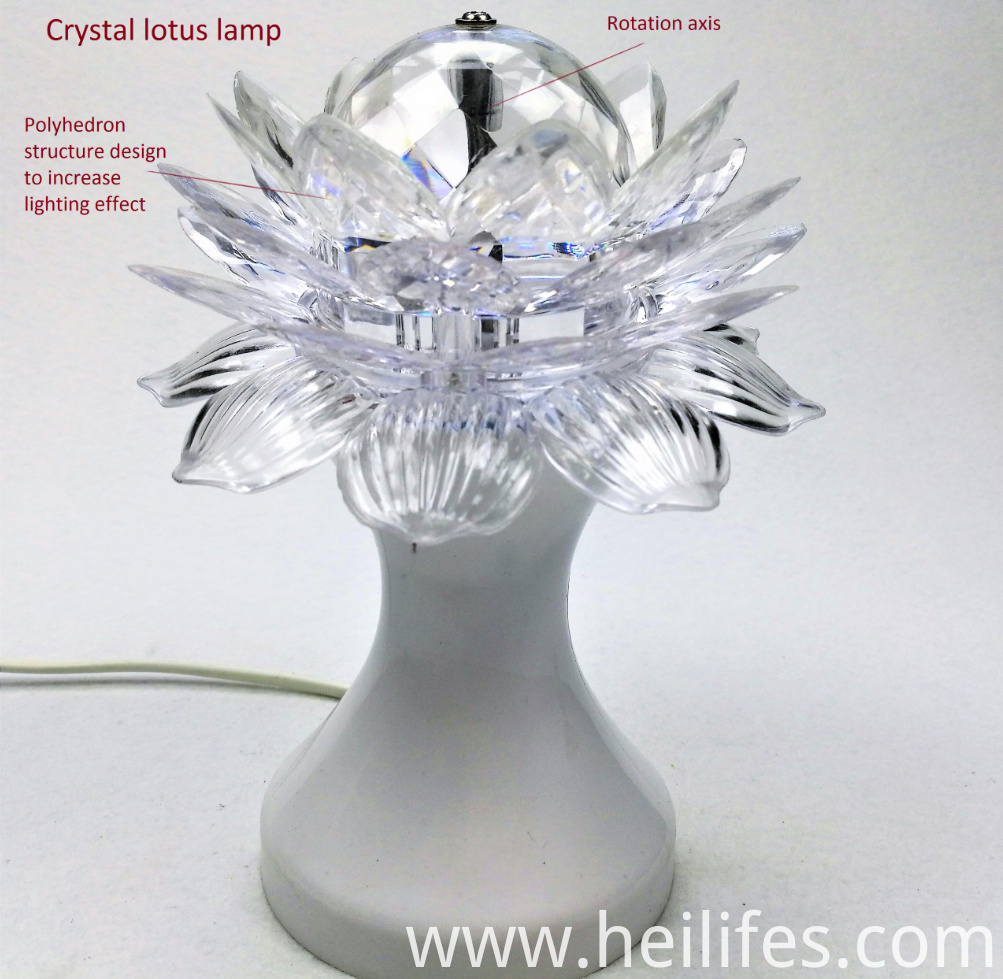 An crystal lotus lamp which has polyhedron structure design to increase lighting effect. The appearance of beautiful bright and colorful.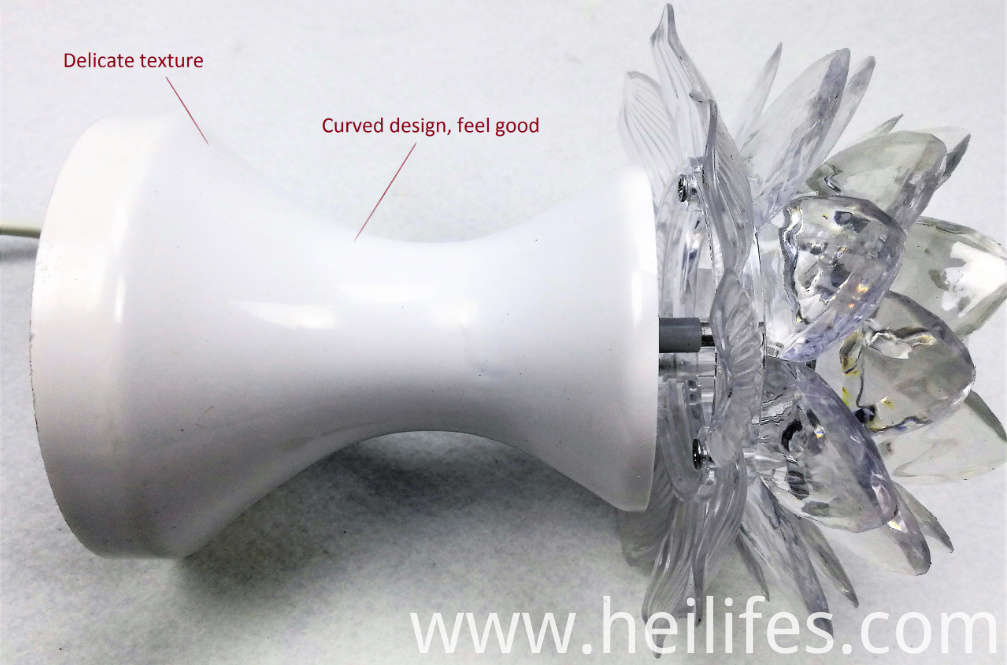 Beautiful appearance and exquisite texture, materials arecertified by SGS and MSDS environmental protection.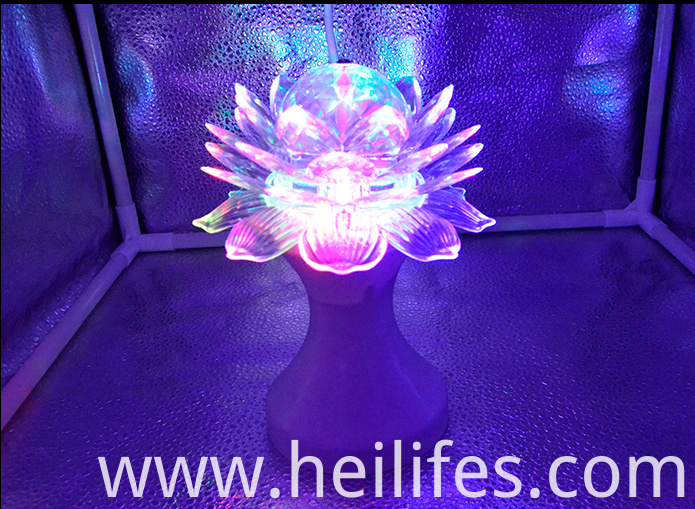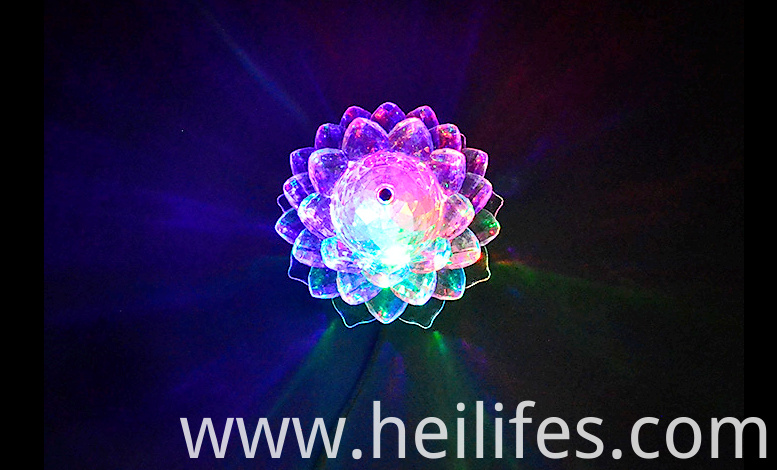 What a beautiful diamond flower blooms in the night!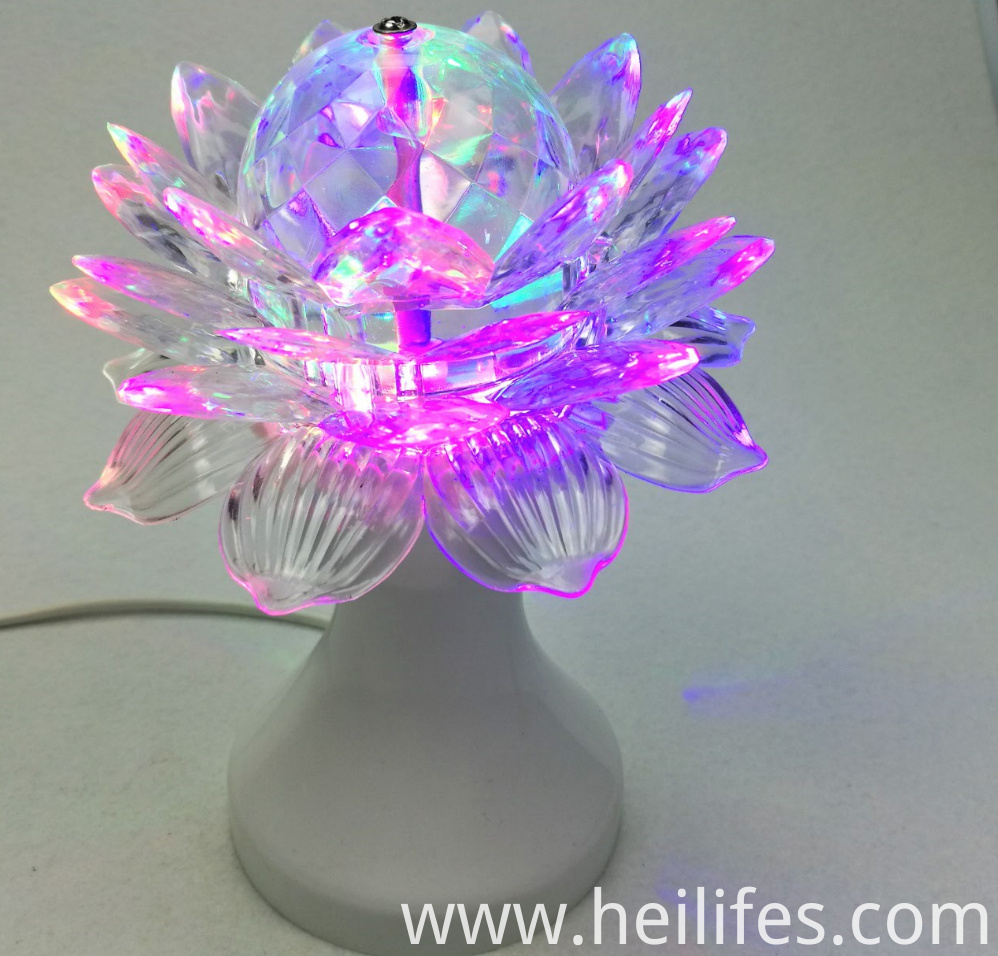 LED uses superbright chip package, which has the advantages of small size, durable, low powerconsumption, long service life, rich color and so on.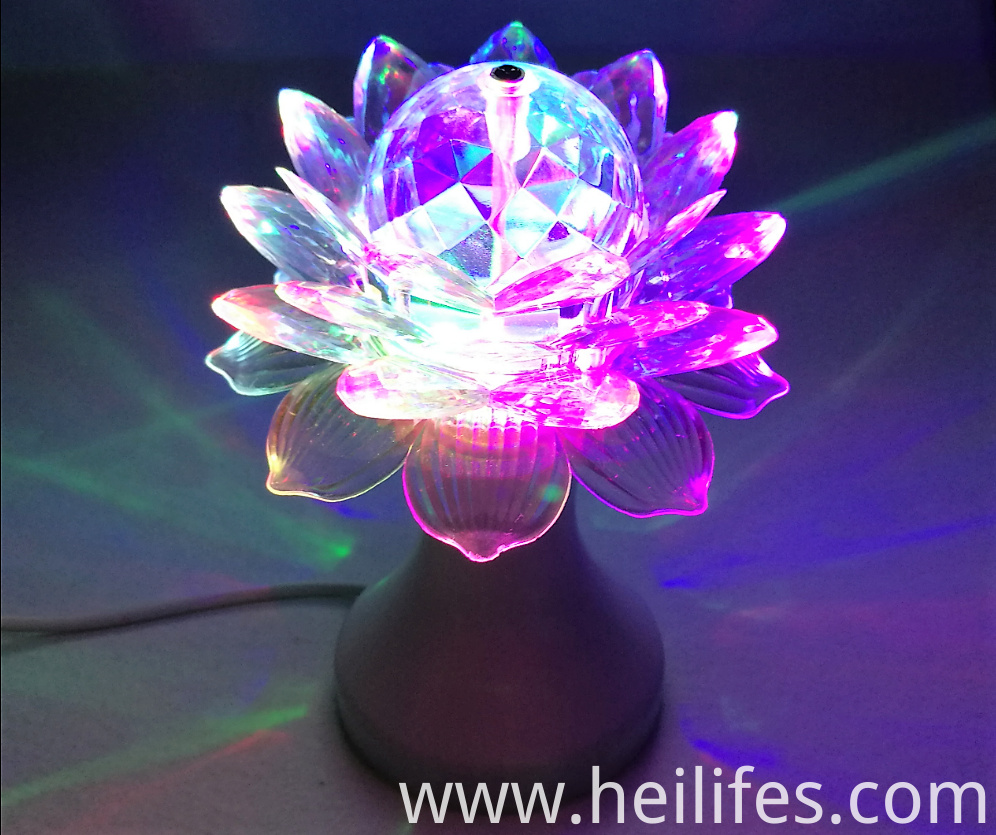 Products function
When the power is plugged in, the motor table rotates with the LEDlight. Beautiful gifts can be given to friends,relatives and lovers.
Product Categories : LED Toys > LED Toys Gifts